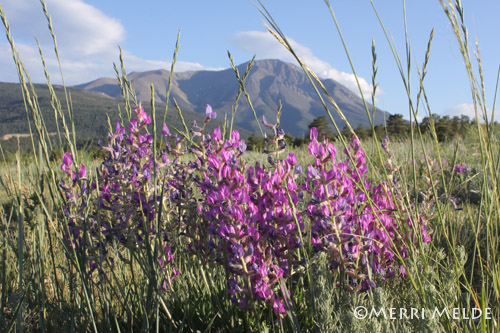 by Merri Melde-Endurance.net
July 1 2021
The twin Spanish Peaks are the story here. Tennessee's annual Spanish Peaks ride (multiday, and in 2017 site of the AERC National Championship) take place below the twin peaks). Called "Huajatolla"  by the Comanches, they were named a National Natural Landmark in 1976 with their igneous dikes - or walls - radiating down the mountains, one of which the riders get to ride through.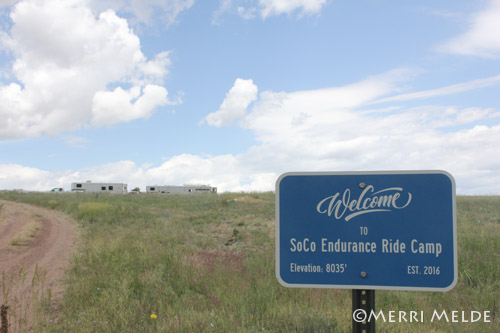 Not many Ridecamps are situated at 8000'!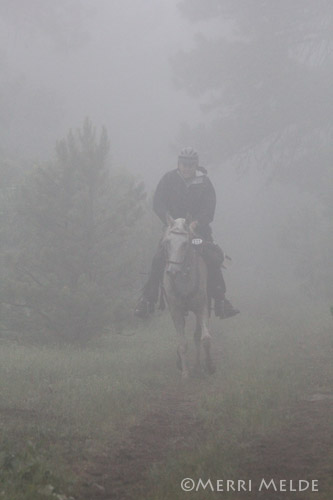 The Colorado weather keeps you guessing: clouds, sun, rain, hail, thunderstorms, fog, sun, warm, hot, cool, cold, sometimes all in one day!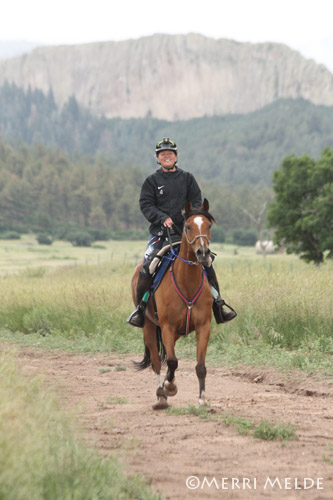 Riders came from far and wide - as far as South Carolina, Georgia, Texas, Oklahoma, West Virginia - but it was local Colorado Young Rider Cassadee Jaksch who won the first 3 days of 50s (tying for first on day 1 with Vicki Holzer and Erin Lemmons, tying with Christoph Schork on day 2).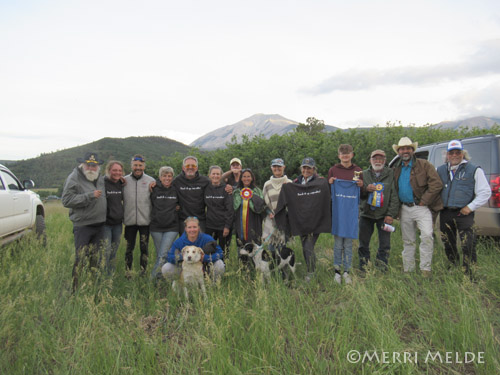 Winners and prizes and swag, oh my!

Riding through The Wall (which is a super treat, as these walls are all on private property, and Tennessee has special permission to do this!)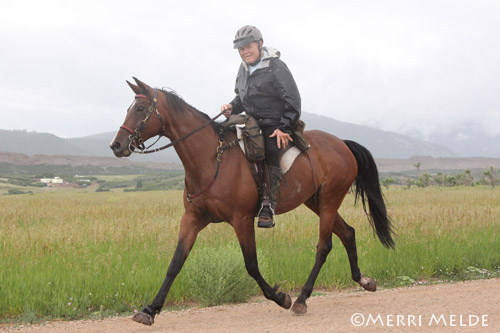 80-year-old Earl Baxter rode 205 miles (4 days of 50s, on 2 different horses, this mare of which many of us covet), finishing in the top ten every day!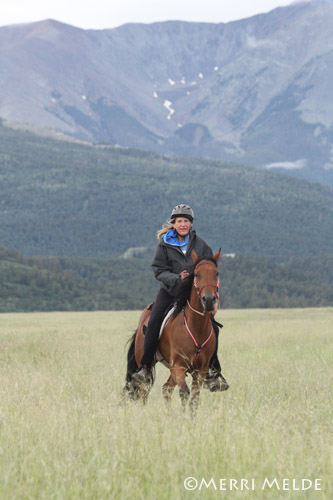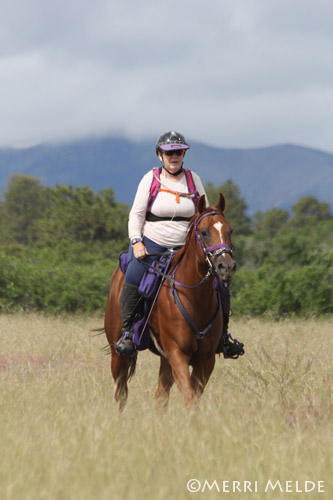 Debi and Debbie finished all 5 days of LDs!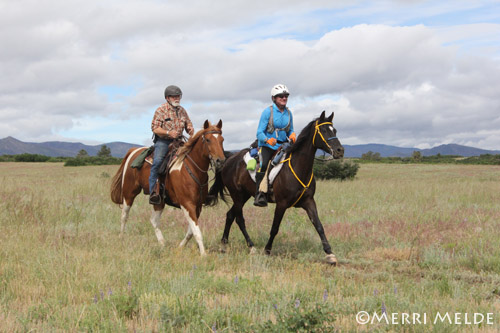 Two guy Gail/Gayles rode together on day 5 - what are the odds of that!
Today's a day off, then it's the 2-day Wahatoya Cup!
See more photos, and stories to come, at
http://www.endurance.net/international/USA/2021SpanishPeaksPioneer/