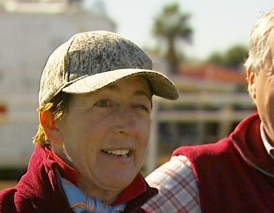 ANNE KRUGER, PRESENTER: The 1st of August is the official birthday for all horses in the southern hemisphere.
And this year it marks another important step in the comeback of one of the world's most accomplished equestriennes, Meg Wade.
It's just over a year since a competition fall left the 47 year old endurance riding champion in a coma with serious head injuries.
Fitter, Faster, Further - watch video here - http://www.abc.net.au/landline/content/2010/s2970147.htm