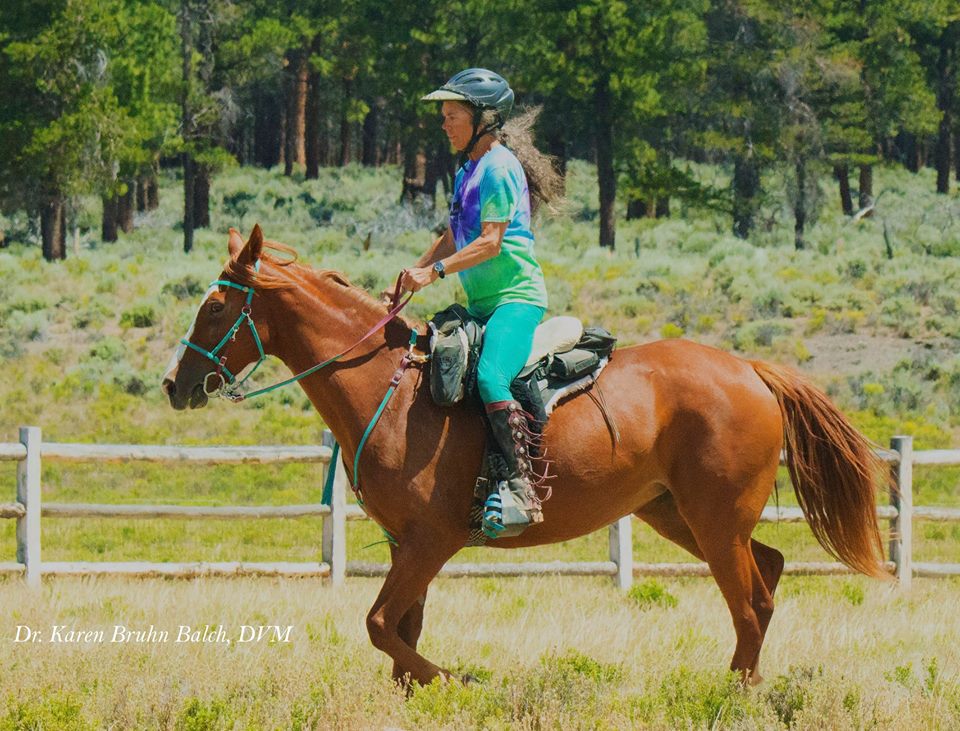 July 5 2016
by Karen Bruhn Balch
Longtime American Endurance Ride Conference rider Ann Kratochvil from Ridgecrest, California, rode into the AERC History books having ridden 25,000 miles - eclipsing the Earth's circumference at 24,901 miles. Or another way to put it, Ann has ridden 99 miles further than the Earth's reported circumference at 24,901 miles!
Ann's virtually unimaginable accomplishment was aboard a variety of magnificent, beloved equines including: GF Brazils Envy (10,150 miles), Azh Nadoor Roonie (6,000 miles), Dano aka Red (5,000 miles), Pandoras Pixy (700 miles).
In October 2015 Ann joined the elite AERC "Perfect Ten" as the eighth person to have ridden 10,000 miles on the same horse, GF Brazils Envy, an Arab mare, for 10 years, winning 10 First Place Endurance Rides, and 10 Best Conditions.
The final leg of Ann's astounding 25,000 mile achievement was accomplished riding Girls Gone Wild aka "Gypsy" at Dennis and Linda Tribby's five-day Oregon Outback Pioneer Endurance Ride on Tuesday, July 5.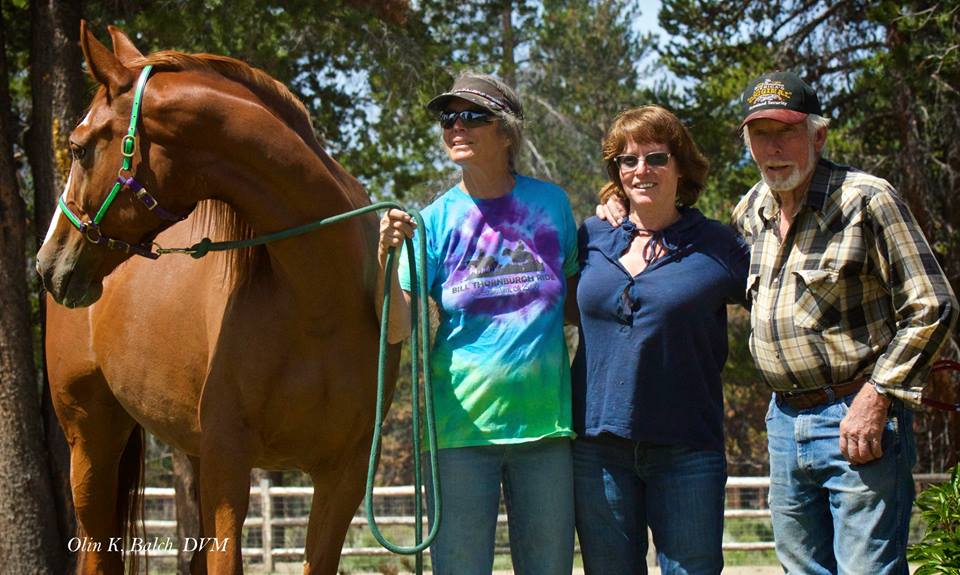 Olin Balch and Karen Bruhn Balch photos