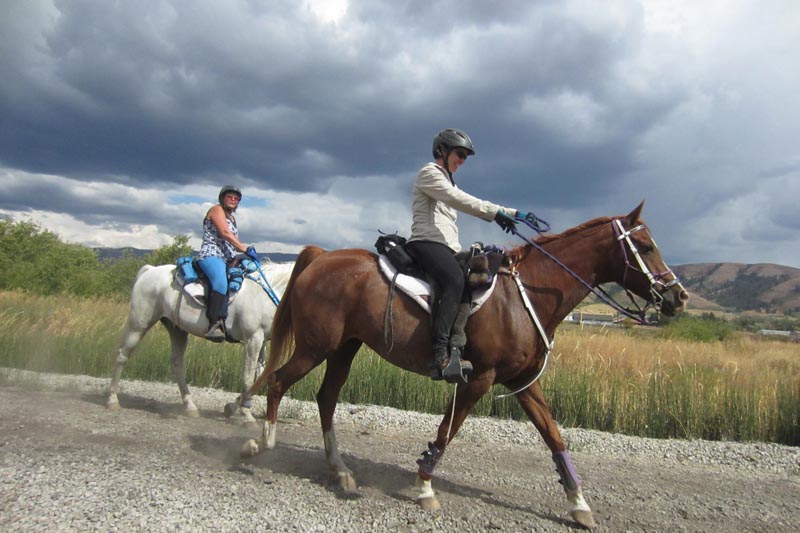 Inconvenient that, for the second year in a row, a forest fire (this one over 100,000 acres and burning on for several more months) dashed the hopes of a renewal of the Old Selam ride near Idaho City, Idaho.
bqaa551$
Convenient that many members of SWITnDR are members of Friends of the Weiser River Trail, and vice versa. At rather the last minute, Old Selam basecamp was moved to Council, Idaho, so the New Old Selam Redux endurance ride could be held over the Weiser River Trail.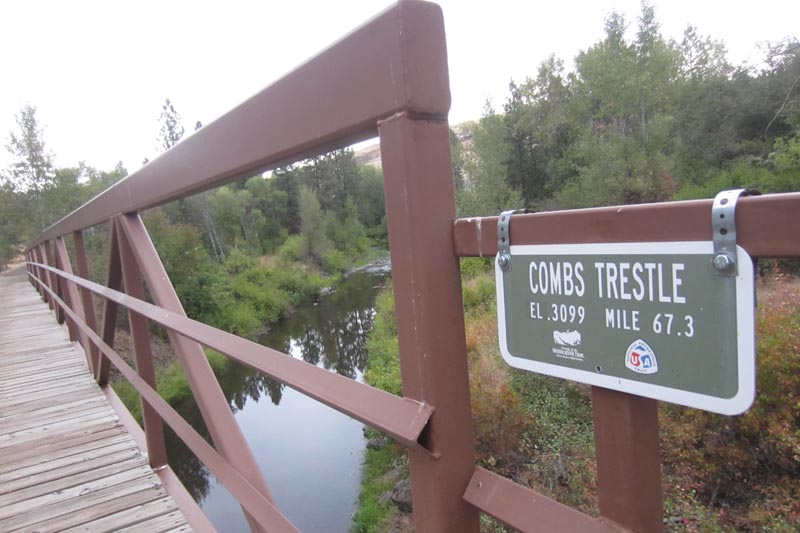 Long time SWIT member, Dot Wiggins, who cowgirled in the area years ago, joined the FWRT Board of Directors in its early formative years, 1999. Dot has been very passionate about preserving and growing the Weiser River Trail, and she was in fact was presented with the Ann Parr Lifetime Achievement Award for Trail Preservation at the AERC Convention last year for her tireless work on this trail. Dot came to the ride, hanging out all day Saturday in Ridecamp.
The Weiser River Trail in Idaho is one of around 1800 rail-trails in the country. This one runs for 85 miles from Weiser in the south end to West Pine on the north end, and it's open to hikers, bikers, and horseback riders. There are numerous restored trestles, many of which were rather exciting for some of the horses and some of the riders. Hundreds of fruit trees line the trail from Council north through Fruitvale – apples, apricots, plums and more, free for human and bear picking. Indeed, I had fresh bear prints by the Combs Trestle where I waited to take pictures, and a couple riders did actually see a bear during the ride. I expect most of them were sleeping off their fruit sugar highs during the day.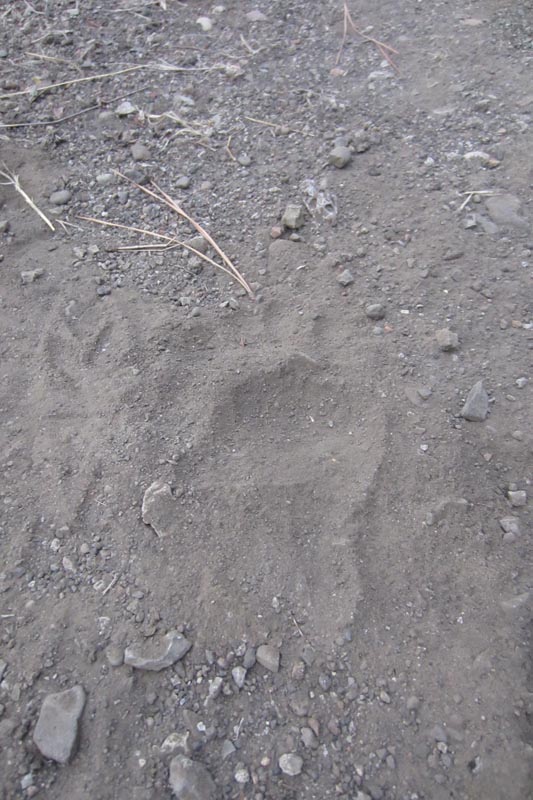 The big village of SWITnDR pulled together to communicate with the locals, set up ridecamp at Council's rodeo grounds, haul water, and mark trail. Tthat was brutal," said ride manager and SWIT president, Beth Bivens. "We must have put out 30 ribbons." "Really," said Pam Haynes, "there's nowhere else to go. Stay on The Trail!" The rail grade is approximately 2% and pretty darn straight, a pretty deceptively easy ride, though you need to consider changing your diagonals and gaits to give your horse a break from 25 or 50 miles of cornerless trotting.
37 riders showed up to ride, 19 in the 50 and 18 in the 25. They all had the treat of cooler weather, and a lucky dodging of the thunderstorms that swirled all around Council in the afternoon.
Montana's Linda Strelnik and Gus cruised to the win on the 25 in 2:18. They also won the Best Condition award. Mike Cobbley and Talladega finished second 28 minutes later, a second ahead of his wife Jessica aboard The Big Brass. Mike got some good natured ribbing afterwards about nosing out his wife. There were 4 pulls in the 25, 3 of them rider options.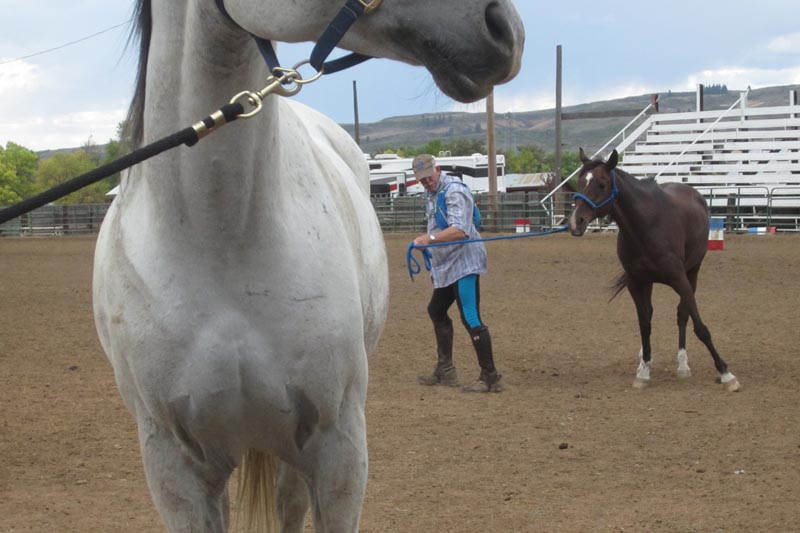 Naomi Preston and JAC Winterhawk won the 50 in 6:23, a second ahead of her husband Lee Pearce, aboard the energizer bunny gelding Fire Mt Malabar. Winterhawk got the Best Condition award, and Naomi thanked her husband for the ride on his horse! Karen Steenhof and WMA Proclaim came in third 8 minutes later. "I didn't mean to come in third!" Karen said, but "Riley" obviously felt good in finishing their first 50 together. Karen has been bringing her new gelding along nicely, spending the last 2 years getting to know him in LDs. Karen is 2 50-mile rides away from 18,000 miles. There were just two pulls in the 50, both of them sadly at the finish line.
Despite no "old" Old Selam for the second year in a row, this new Old Selam Redux ride was a successful and fun event. It is SWITnDR's only fundraiser ride for the year, and veterinarians Robert Washington and Keith Ruble generously donated a portion of their fees.
Ride photos can be seen at:
https://theequestrianvagabond.smugmug.com/Clients-Endurance/2016-Old-Selam-Redux/
And fun photos can be seen at:
http://www.endurance.net/international/USA/2016OldSelamRedux