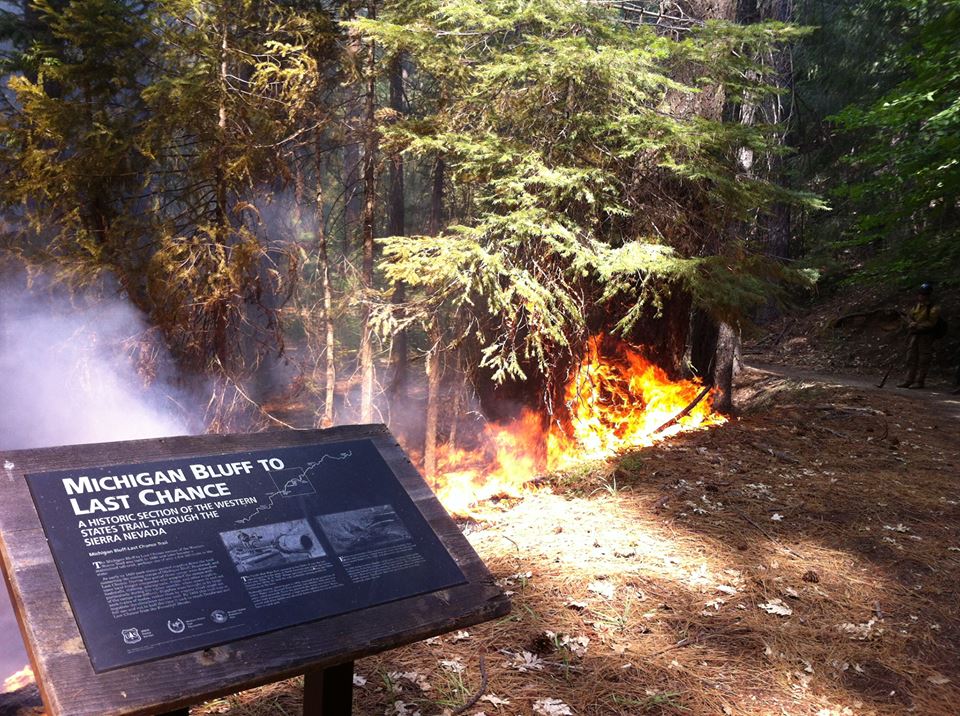 The American Fire, located about 10 miles northeast of Foresthill in the Tahoe National Forest, has burned across the North Fork Middle Fork American River and is burning both up and down the river drainage. The potential for fire growth is high due to the heavy fuels, steep slopes (up to 150 percent or 56.31 degrees), predicted temperatures, and low humidities. As of August 16 the fire has burned 7367 acres and is 35% contained.
The community of Foresthill is not currently threatened.
Check
http://yubanet.com/nevada/American.php
for updates.
Aug 13:
fire perimeter today (courtesy of Steve Willer, Premier Mapping) with Yubanet heat information (Red = intense head; yellow = scatterered heat; Red hotspots) superimposed over the WST. It looks like the fire reached all the way to the cabin near the vet check at Last Chance, and is still veering towards Pacific Slab/Swinging Bridge, but the majority of the new burn is focused to the north.